Register for our regular live webinars and increase your knowledge of a wide range of analytical topics. All our webinars are free of charge, all you need to contribute is time and a thirst for knowledge. Benefit from the extensive knowledge of our application specialists and use the opportunity to ask your individual questions and discuss with our specialists. Register today!
Missed our live webinars or don't have time on the dates mentioned? Then take a look at our selection of on-demand webinars!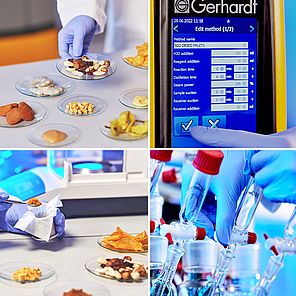 Webinar: Optimized SO2 Analysis in Food samples
6/15/2023 - Live-Webinar
Contact:
Maike Prinz
Telefon: 02223 / 2999-55
E-Mail: webinar(at)gerhardt.de
If you have missed our live webinars and would still like to benefit from our know-how, then simply take a look at our on-demand webinars on various analytical topics! With the on-demand webinars, you can increase your knowledge at any time and are not bound to a specific date.
Do you still have questions about our webinars or would you like to know when the next live webinar will take place? Simply get in touch with us!